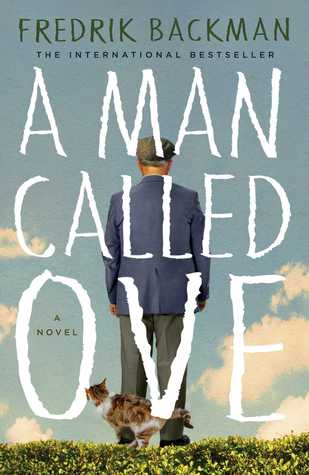 Image credit: goodreads.com
Rating
: 5 of 5 stars
When I started this blog, I wasn't sure what direction it would take, but I knew I wanted to memorialize each book I read by drafting a review that included an overview of each book as well as my opinion on its worth. I also knew that would serve as the general framework or structure of the blog. I was certain of that and one other thing - I wanted to review the best book I read each year.
Earlier this year, I had an inkling it was going to be
A Man Called Ove
by Fredrik Backman, but I started this blog in late summer of 2016. So, I wanted to keep my mind open in the event I read something that eclipsed
Ove
.
The Underground Railroad by Colson Whitehead
got close, but Backman's heart-wrenching prose kept it in the lead until I finished my year in books. So, let me tell you about the best book of 2016 according to me -
A Man Called Ove.
Ove is a bit of a curmudgeon. He's set in his ways. He's a creature of habit. He's cantankerous. He sounds pretty unlikable, huh? And truth be told, when I first started this book I didn't like Ove. But like a lifetime friendship, a classic song, or a persistent suitor, Ove grows on you. We get a peak into his life of solitude, that against his will changes, in the present day, but we also learn what made the man through flashbacks of his life from childhood through marriage.
Ove
is a simple story that is beautifully told. It may seem impossible, but I believe that men, women, and young adults - people of all walks of life, can fall in love with a grumpy old man. I've
mentioned before
I have become a fast fan of Backman's writing style, and as a result, I will continue to seek out his work.
Recommendation
: It should really go without saying that my best book of the year receives a resounding recommendation in the affirmative. If you haven't picked up a copy of this book, do yourself a favor and get to your closest bookstore or local library today!
I'm excited to see what books will gift me for 2017. Until next time ... Read on!