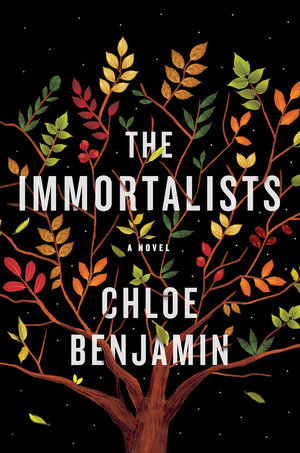 Image Credit: goodreads.com
Rating: 5 of 5 stars
I will begin with the end.
The Immortalists
by Chloe Benjamin is literary fiction at its finest!
I think the overarching lesson of the novel is that life is not about defying death but rather what happens as you approach it. How do you live your life?, if you will.
The story begins in 1969 when four siblings have the date of their deaths portended by a fortune teller. This event has shocking ramifications and catapults each sibling's life into very different and complex directions. The book is written in four parts with each sibling's story given an exclusive part.
The youngest sibling, Simon, and the next youngest, Klara, live their lives a little more on the edge in comparison to older siblings, Daniel and Varya. Each part reads like a short story; however, their stories do intertwine and have consistent themes that run throughout.
Benjamin is a beautiful writer. There were so many beautiful passages in this book, I could spend an entire blog post sharing them. But rather than potentially spoil it, I would recommend you grab a copy and see for yourself. Additionally, the author has taken on a heavy topic making the reader think about the topic and the story long after the last page is turned. However, as the reader, you do not get bogged down. The pace is good and the story moves forward with ease.
Recommendation
: I was lucky to snag this book with my Page Habit subscription just in time for a four-day cruise. The leisure time allowed me to finish the book rather quickly. However, I suspect that even if I had been busy with the normal responsibilities of life, I would have found time to squeeze this one in. Grab a copy and a cup of coffee (or tea) and enjoy this thoughtfully, crafted read.
Until next time ... Read on!
My box of goodies from #PageHabit