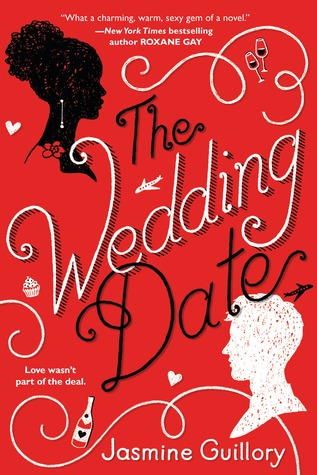 Rating: 3.5 of 5 stars
Length: 320 pages
Published: January 2018
In December, I read Jasmine Guillory's latest book - The Proposal with my book club. In January, The Wedding Date, Guillory's debut book was selected by another book club. It didn't make too much of a difference that I read the books out of order. They stand alone but also some of the characters crossover. I enjoyed The Proposal, and because of that I'm giving The Wedding Date 4 stars on social sites. However, my overall rating is 3.5 stars.
The Wedding Date and The Proposal are very similar. They both fall in the chick lit genre with a young woman at the center as the protagonist who unexpectedly meets a guy and jumps in to a fast-moving relationship that is halted by some internal struggle. Guillory seems to be developing a bit of a predictable formula with her books. While The Wedding Date seemed a little redundant to me, I do appreciate the fact that the author attempts to tackle some important issues like race, body image, and the criminal justice system in a fun and light read. That certainly takes skill!
My main criticism with both of her books is the overabundance of sex and intimate scenes. I thought it was a little much in The Proposal, almost to the point of over-sexualizing Nik. In The Wedding Date, I feel that Guillory definitely over-sexualized Alexa. The scenes are tastefully written, but there's just too many of them. I am hopeful that her next book The Wedding Party (set to publish in July) will include more character and relationship development and less bedroom scenes. (Ms. Guillory, if you are reading this, I know you know that women of color are more than sexual beings. There are many facets to us. Please don't forget to share those other facets in your literary quests.)
This was another fun read. I can see the growth and progression of the author's craft from book 1 to 2, even though I read them in reverse. I look forward to seeing where her next adventure takes me.
Recommendation
: With Valentine's Day and Galentine's Day quickly approaching, pick up a copy of The Wedding Date. It will be a fun and quick read over a cold winter weekend.
Until next time ... Read on!
Regardless of whether I purchase a book, borrow a book, or receive a book in exchange for review, my ultimate goal is to be honest, fair, and constructive. I hope you've found this review helpful.