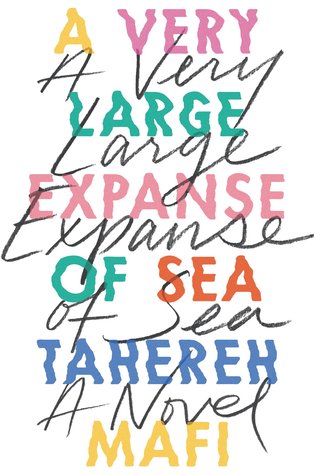 Rating: 5 of 5 stars
Pages: 310 pages
Published: October 2018
A Very Large Expanse of Sea
by Tahereh Mafi is a coming-of-age novel about a teen girl who happens to be Muslim and how her culture causes some uncomfortable and extremely violent reactions from people post-9/11. The book is somewhat autobiographical in that the author did experience some of the events illustrated in the novel. However, it is not an autobiography. Think of it as "inspired by" rather than a re-telling of her life. I learned about this book when Mafi spoke on a panel at the 2019
North Texas Young Adult Book Festival
in March. I am glad I did.
Mafi is a storyteller. Her writing is fluid, and her prose is beautiful. In this novel, she presents some incredibly horrific events, in such a beautiful way, that captivates the reader. At its core, the book is a teen love story about the main character, Shirin, who meets her classmate, Ocean James. The two are very different but also very much drawn to each other. Mafi tells the story of their interactions and the result of those interactions from a snippet of time in their high school careers.
I think this book was very true to life, which is why I think it held my attention from page one till the very end. It was a quick and enjoyable albeit sometimes uncomfortable read. The pace and feel of it reminded me of Angie Thomas'
The Hate U Give.
It is so important that we all, especially young adults, have a diverse library of books from which to choose. I am thankful Mafi shared this story, and I hope she knows it does not only resonate with people from the Muslim community but other people of color as well.
Recommendation
:
I would definitely recommend this book to young adults (late teens) of all backgrounds. We learn by reading, and there is something to be learned here. There is some language and romantic scenes, although nothing sexually explicit.
Until next time ... Read on!

Regardless of whether I purchase a book, borrow a book, or receive a book in exchange for review, my ultimate goal is to be honest, fair, and constructive. I hope you've found this review helpful.