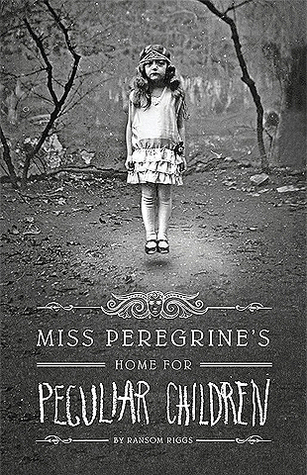 Image: goodreads.com
Rating
: 4 of 5 stars
Reading a book you would never pick up on your own - that's the point of book club, and it rang so true for me with
Miss Peregrine's Home for Peculiar Children
. The author, Ransom Riggs, has written a vivid fantasy story based on vintage photos he's collected from antique shows and garage sales. It's an interesting premise, and Riggs was successfully creative in weaving this story with the photos. I guess no matter how old I get, I will always enjoy a nice picture book.
In this young adult fiction novel, we meet Jacob, who has always known he is a little different from his peers. He has a close connection to his paternal grandfather. At the beginning of the book, his grandfather suffers a violent death to which Jacob partially witnesses. In an attempt to heal and grieve in a healthy way, he goes to visit the orphanage where his grandfather lived as a child. From there, through time travel, we learn more about the grandfather's past and how it affects Jacob's future.
This book is the first of a trilogy, and while the photos enhanced the story and kept me engaged, I'm not invested enough to read the remaining two books. I, personally, value stories that could actually happen. You could say I am a realist. This story was a nice escape from reality. After viewing the movie upon completion of this book, I found it to be even more far-fetched than the book. However, I am not the target audience for this story.
Recommendation
: I would recommend this book for someone who's looking to escape reality for a few days. Go into in with an open mind and enjoy the read!
Until next time ... Read on!